Exploring Earth's Attractions
If you are looking for the best deals on Himachal tour packages, we at Duniya Ghumo provide the complete Himachal Darshan with a variety of packages listed below, including Manali package tours, Shimla Manali tours, and a complete Himachal tour.
At Duniyaa Ghumo, we offer meticulous attention to detail, such as planning your holidays, booking your travel tickets, arranging accommodation with meals, arranging a rental car, and scheduling sight-seeings. All of this is taken care of by us while you relax and enjoy the experience. Additionally, we offer customized packages based on your needs. Assuring an unparalleled holiday experience, we ensure that everything runs smoothly. Make memories that last a lifetime with our one-stop solution. "Explore the world with Duniyaa Ghumo."
Are you planning a trip but don't know where to begin? No worries! Duniyaa Ghumo is the solution to all your travel problems. From weekend getaways to adventure trips, we offer a wide range of travel options. It could be an outing for two, or a pilgrimage. Whether it's a group trip or a solo trip. Duniyaa Ghumo has you covered.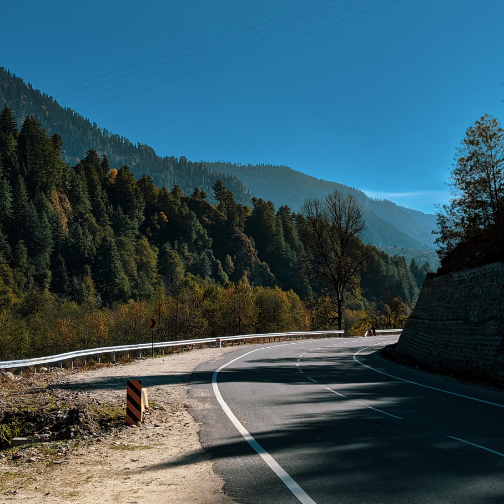 What Our Guests Say
We take pride in serving our guests with the best experience. Read what they say.
"We booked a small trip to Manali with Duniyaa Ghumo. The staff was very understanding.they helped us book a hotel with a spectacular view of the city .we were glad with the service of the hotel ..it was a happy stay I wud recommend Duniyaa Ghumo to any of my friend"
"We booked a package from Duniyaa Ghumo. Real very amazing service provided by them . One of the great travel agency to travel with in india they help me 24/7 real good gesture by them Thankyou so. Much MR Dikshit bhardwaj"
"Very trusted travel agency in india himachal pradesh. We book package from duniyaa ghumo for kashmir really they provide amazing services specially Mr dikshit bhardwaj sir treats us like brother. In future if i want to go anywhere in india i definitely go with Duniyaa ghumo. Thanks Duniyaa ghumo team."
"Very trustworthy company specially Mr dikshit bhardwaj treats us like our family. In future i will refer it to my friends and relative ... Best travel agency in India ..."
Plan an Unforgettable Experience with Duniyaa Ghumo!
We can help you fit your stay and experience within your allotted budget.